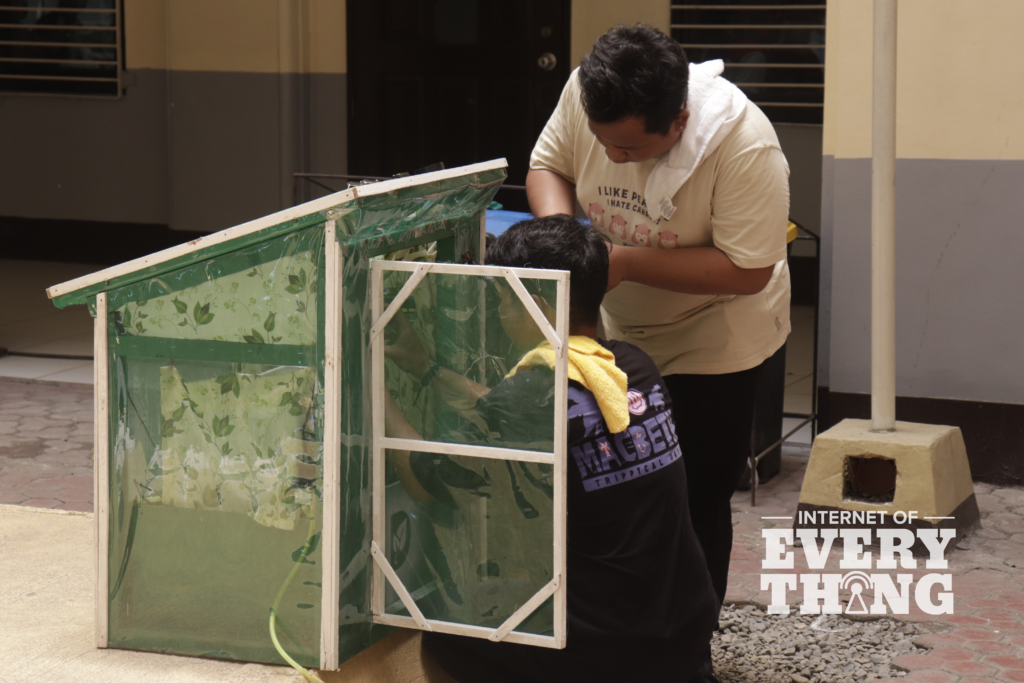 As the country continues to embrace the Internet of Things (IoT) technologies, the academe has emerged as a pivotal player in advancing this transformative ecosystem. By partnering with the government and private sectors, academic institutions are nurturing the next generation of IoT professionals and driving innovation in various sectors. 
By bridging the gap between theory and practice, academic institutions are instrumental in cultivating bright minds and training future innovators who will contribute to the growth of the IoT community and create significant technological solutions. 
Grooming Future Innovators
The demand for skilled IoT professionals is growing. Academic institutions are playing a critical role in meeting this demand by providing students with the knowledge and skills needed to succeed in this rapidly growing field.
With the support of the government such as the Department of Science and Technology (DOST) and Department of Information and Communications Technology (DICT), academic institutions are equipping students with the latest IoT resources and best practices through research and specialized programs. They are also fostering a culture of innovation by encouraging students to think outside the box and solve real-world problems with the use of IoT. 
The establishment of the Central Luzon Internet of Things Research and Innovation Laboratory for Smart Cities (IoTRILS) is a great example of an effective government-academic partnership to promote the IoT community. 
IoTRILS is a collaboration between the Bulacan State University (BulSu) and the DOST's Philippine Council for Industry, Energy, and Emerging Research and Development (DOST-PCIEERD).  The project's goal is simple – develop IoT solutions that can improve the efficiency and sustainability of cities, turning them into smart cities.
As described in BulSu's DOST proposal paper, "IoTRILS is a research and innovation laboratory that offers an immersive, interactive environment for researchers, developers, and trainees in Central Luzon to become more effective in their adoption of IoT technologies through product creation, testing, validation, and incubation."
Central Luzon IoTRILS project head Engineer Alberto Cruz Jr. said BulSu was exploring the possibilities of adding IoT education in curricula. It is not yet in the curriculum of the College of Engineering, particularly Computer Engineering.
BulSu is known as a trailblazer in promoting IoT education in the country. Even before the approval of IoTRILS, the university has been active in IoT and ICT research and incubation. Cruz said research centers dedicated to ICT were catering to the needs of future innovators and inventors on campus. 
E-Dumangan System for Smart Greenhouses
One noteworthy project under the IoTRILS initiative is the e-Dumangan Ornamental Plant Nursery Control and Monitoring System, an IoT-based monitoring system for ornamental plant gardeners in Guiguinto, Bulacan. The system uses IoT and LoRaWan technology that provides real-time data and remote monitoring capabilities for registered plants, accessible through mobile devices with internet connectivity.
Guiguinto Bulacan is known as the "Garden Capital of the Philippines". It is the go-to place for plantitos/plantitas (plant enthusiasts) needing ornamental plants for landscaping. As the horticulture industry continues to expand in the municipality, a group of students from BulSu thought of ways to create a "smart greenhouse" that will monitor and automate control systems to maximize plant growth and health. 
It started as a research project for a software engineering class, Cruz said. Students explored ways to design and develop a nursery control and monitoring system, and the use of web-application with a dashboard that provided on-demand data of the nursery's environmental parameters. 
The e-Dumangan system is a smart greenhouse for ornamental plants. It is designed to generate periodical reports for precise comparison of day-to-day data extracted from sensor nodes. The data includes information on temperature, humidity, light levels and soil moisture. 
The system also uses artificial intelligence to generate recommendations to the users on what actions are needed by plants based on data given by sensors. For example, if the temperature is too high, the system might recommend opening greenhouse vents. Or, if the soil moisture is too low, the system might recommend watering the plants.
The e-Dumangan system wirelessly transmits sensor data to the cloud through the LoRaWAN connectivity or Low Power Wide Range Area Network. LoRaWAN is a low-power, wide-area network  ideal for IoT applications. It is designed to operate in areas with poor or no cellular coverage. This makes it a good choice for greenhouses often located in rural areas.
Cruz said that when they first encountered LoRaWAN technology through Packetworx, they thought of using it in their projects because of the instability of internet access in the Philippines. "Usually gardens here do not have internet access that's why we used LoRaWAN." 
The e-Dumangan system is a valuable tool for ornamental plant growers. It can help them improve the quality and growth of their plants, reduce costs and monitor their gardens remotely. The system is also a good example of how IoT can be used to improve horticulture.
It is the first project BulSu wants to implement under the IoTRILS initiative to introduce the use of IoT and LoRaWAN technology in plant cultivation, being one of the smart cities of central Luzon. 
Preliminary beneficiaries of the system are horticulturists engaged in  ornamental plants cultivation in Guiguinto. Eventually, it is hoped the IoT solution will create smart greenhouses for agricultural plants that may be integrated into home gardens.