Manila, Philippines. In May 2019, Packetworx established the Packetworx Internship Program (PiP) to link students with host companies. Thirty-five (35) interns finished their 240-hour training last June 21. Packetworx is the only Internet of Things(IoT) technology social enterprise in the Philippines. As the first and only of its kind, the company is striving to speed up the adoption of IoT in the country. The Philippines has a booming population of graduates, unemployed, and underemployed individuals. With this, Packetworx wanted to create more IoT opportunities that are easily-accessible for everyone. PiP was a successful effort to support this vision. The participants and host companies collaborated and incubated different IoT projects. Some of the innovative projects are:
Room intrusion, occupancy and temperature and humidity monitoring
Equipment and asset temperature monitoring
Manhole intrusion detection
Queue monitoring
Water pressure monitoring
People counter
Noise monitoring
The participating interns were Electrical Engineering students from the Polytechnic University of the Philippines. Packetworx recognized the program's top performers during the awarding activity, namely:
Best Intern Award for Mark Joseph Rosete
Outstanding Team Award for packetniAbe Group, led by Cecile Bongalon
Best Project for packetPAPA's Water Pressure Monitoring technology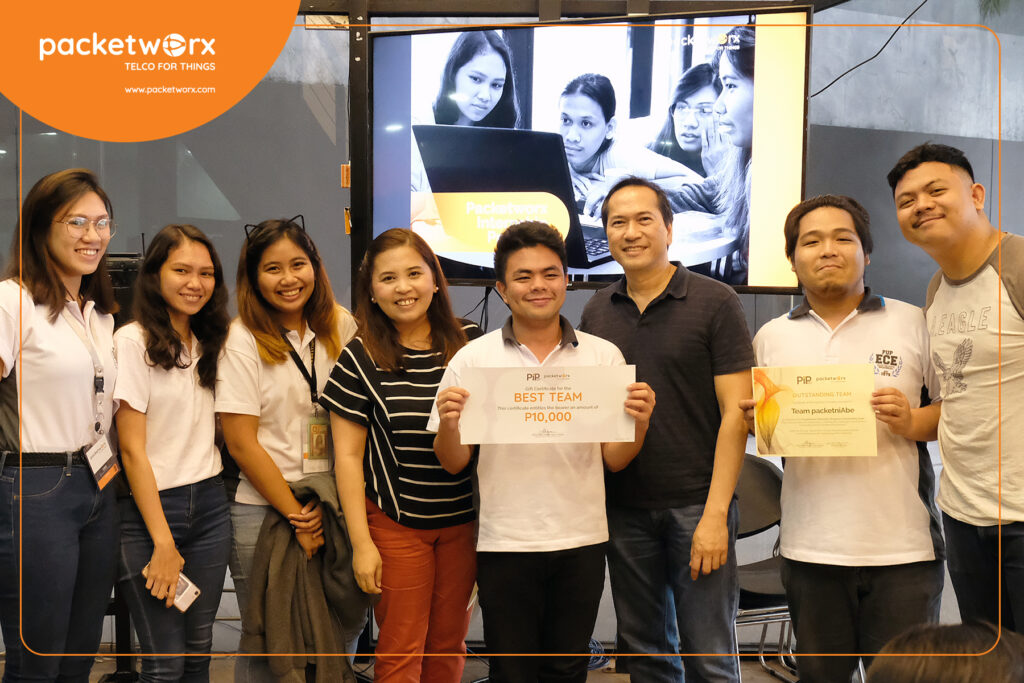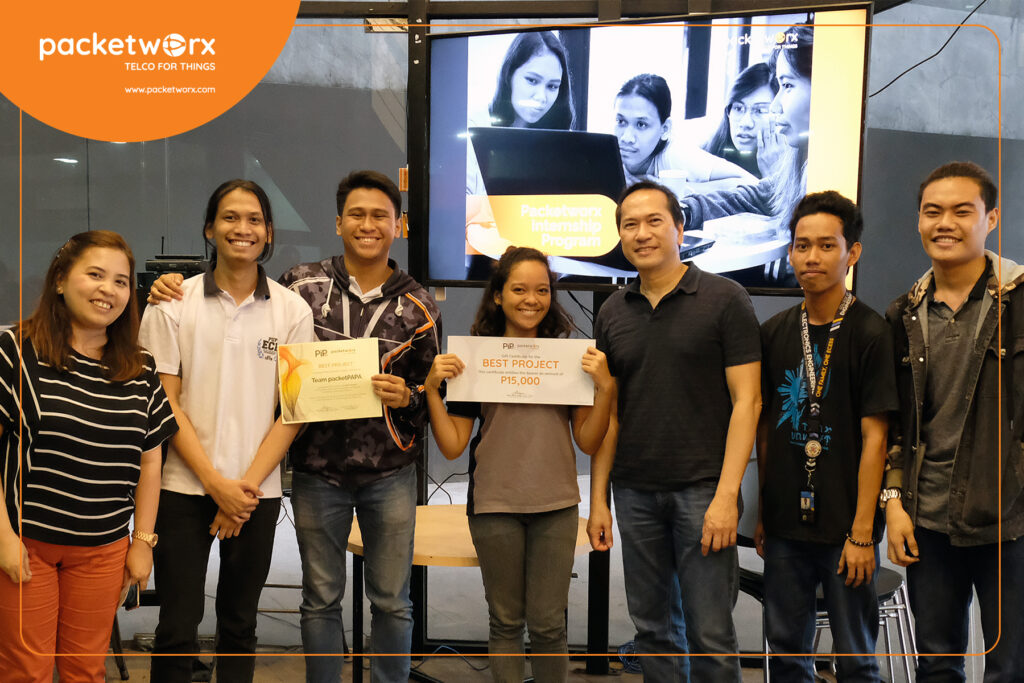 'The Packetworx Internship Program would not have been possible without our partner companies. These include ThingsPh, N'osairis, First Gen, and Source Telecoms. They believed in the capabilities of our interns and the potential that these young, innovative minds could offer. We, in Packetworx, look forward to more batches of PiP in the future. I am positive that this is the start of something promising for us, the students, and our partners.' said Arnold Bagabaldo, Founder and CEO of Packetworx.
The PiP includes lectures and hands-on training on developing IoT applications and solutions. They learned to do this using the LoRaWAN technology. During the immersion, the teams handled real-world applications and projects from our PIP hosts.
During the first week of PiP, the interns learned about Microcontrollers, packetDUINO, LoRaWAN, TTI integration, and dashboard creation. The second week covered Arduino basics, packetDUINO device development, platform integration, and dashboard creation.
A huge chunk of their PiP participation were spent working on the host companies' projects. In this way, the students gathered relevant know-how about real-life IoT applications. Aside from this, the projects they developed will be featured in the upcoming IoT Summit Philippines 2019. It is an annual event that aims to empower the IoT ecosystem in the Philippines.
'We are glad to have launched this program. The good thing is partners and interns alike, we are all learning along the way. The host companies are helping the Filipino youth through experiential learning.' said Packetworx Marketing and Communications Head Raisa Ysaac-Orbon during the PiP awarding activity.
For more details about this Press Release, please contact:
RAISA YSAAC-ORBON
Marketing and Communications Head
Packetworx [email protected]