Manila, Philippines. Packetworx, a technology social enterprise in the Philippines, recently launched its internship program. As the first of its kind, the group is striving to speed up the adoption of Internet of Things (IoT) in the country.
There is a booming population of graduates, unemployed, and underemployed individuals. With this, Packetworx envisions to link potential innovators to IoT collaboration opportunities. The Packetworx Internship Program (PIP) started last April 22. Its initial participants are 35 Electronics Engineering students from Polytechnic University of the Philippines (PUP).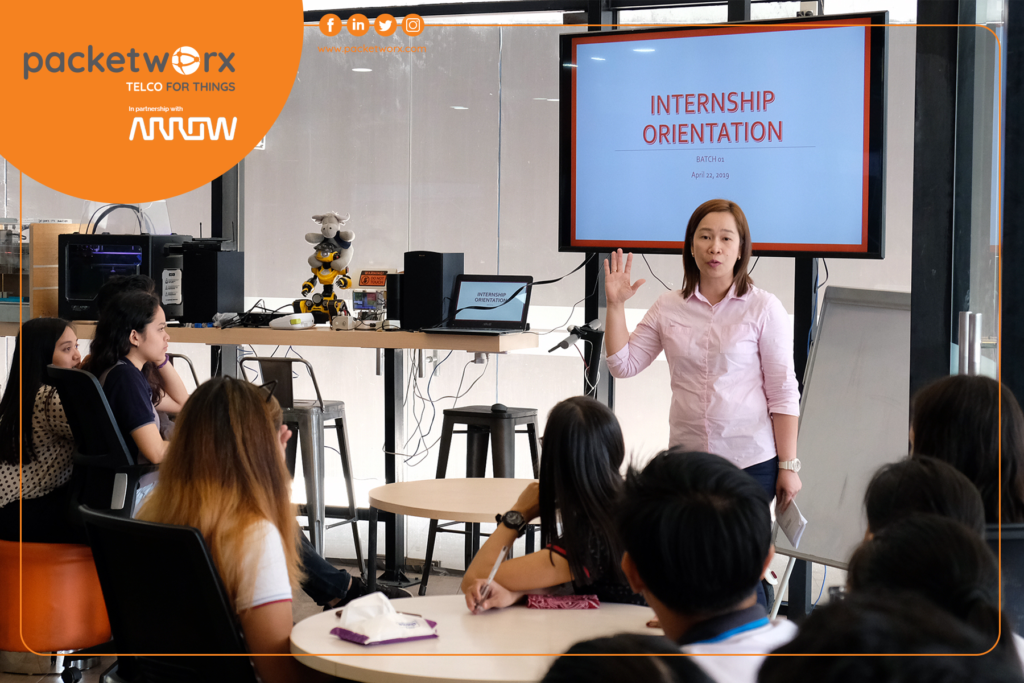 PIP provides the next generation of engineers a unique experience of working with different companies from various industries. It equips participants with the knowledge and skills in developing their own IoT devices. Furthermore, they learn LoRaWAN® technology with a hands-on participation. PIP provides experiential learning where students are exposed to practical applications.
During the immersion, PIP participants worked as teams and on real-world applications and projects from the PIP host companies. The hosts include system integrator partners, enterprise clients, among others. Also, the program consists of workshops for hardware development, LoRaWAN® technology, The Things Network integration, and dashboard creation.
The program also seeks to benefit the PIP host companies by helping them kickstart their IoT projects. Through the ideas offered by young minds of the PIP participants, PIP host companies are offered with a fresh take on industry-specific solutions. With this, Packetworx highly encourages companies to take part on the next rollouts of the internship program.
'We started this program because we want to raise a new generation of IoT developers. Through this, we can drive a faster adoption of IoT and LoRaWAN® technology in the Philippines.' said Arnold Bagabaldo, Founder and CEO of Packetworx.
Packetworx encourages companies to sponsor the PIP. This is to contribute to the hands-on learning of young Filipino creators. For more details on how to collaborate with Packetworx for this internship program, send an email to [email protected].
For more details about this Press Release, please contact:
RAISA YSAAC-ORBON
Marketing and Communications Head
Packetworx
[email protected]