Press Release – Paris, France & Manila, Philippines – June 28th, 2023
Packetworx Inc. the Philippines' leading Internet of Things (IoT) connectivity provider, announced today an ambitious plan to deploy over 6,000 advanced base stations in the Philippines within the next 12 to 18 months, at the occasion of the Internet of Things Conference 2023. This project, powered by Actility's ThingPark Wireless platform, will create the largest nation-wide LoRaWAN® network in the Asia Pacific region, joining the ranks of other major public networks in the world, like Orange in France and Swisscom in Switzerland, also powered by Actility.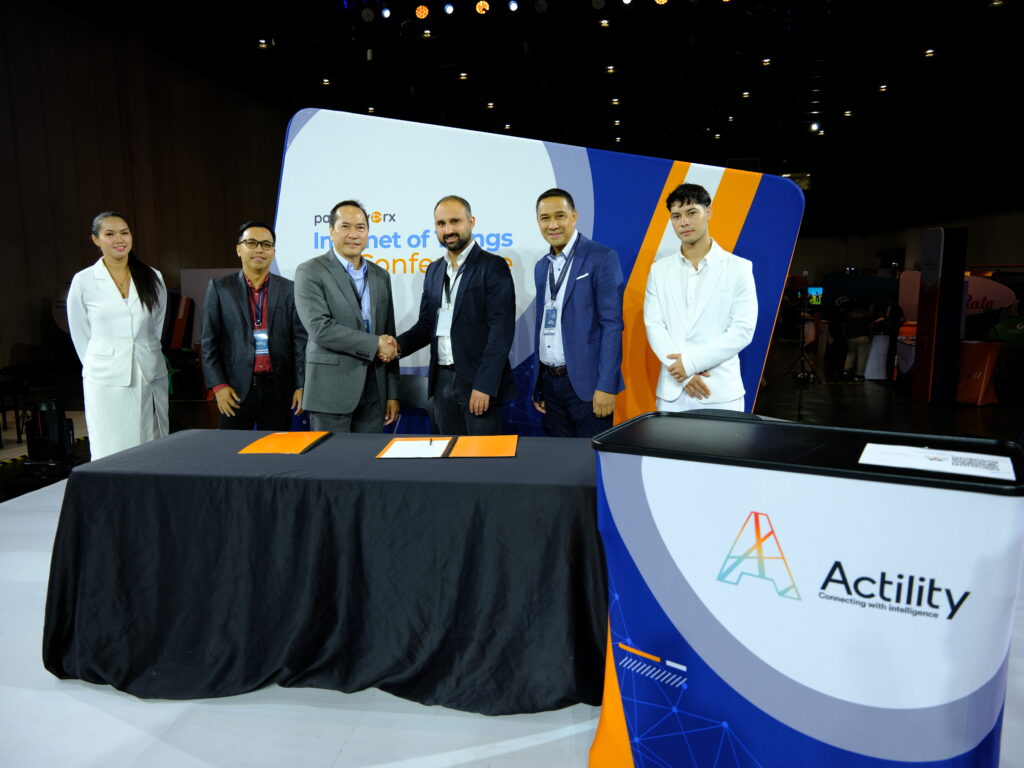 Packetworx Inc. and Actility signing contract at the Internet of Things Conference 2023, Manila, Philippines, 27/06/2023, with Arnold S. Bagabaldo, CEO at Packetworx Inc. (left) and Sourmack Darbouy, APAC Regional Sales Director at Actility (right).
The strategic objective of this nationwide LoRaWAN® network is twofold. First, it will enable advanced mobile use-cases such as asset tracking for logistics, building on LoRaWAN®'s strength in low-cost and low-power applications. Second, by deploying the network ahead of demand, 
Packetworx Inc. 
is paving the way for faster adoption of countless IoT use cases across the Philippines, regardless of location
"This nationwide network holds great importance for 
Packetworx Inc. 
, as it enables us to achieve expanded coverage, scalability, and flexibility in our IoT services. Actility, being a pioneer in the field, is an invaluable partner in this project, enabling us to provide nationwide connectivity to support smart city, agriculture, and enterprise use-cases."
Arnold S. Bagabaldo, CEO at Packetworx Inc.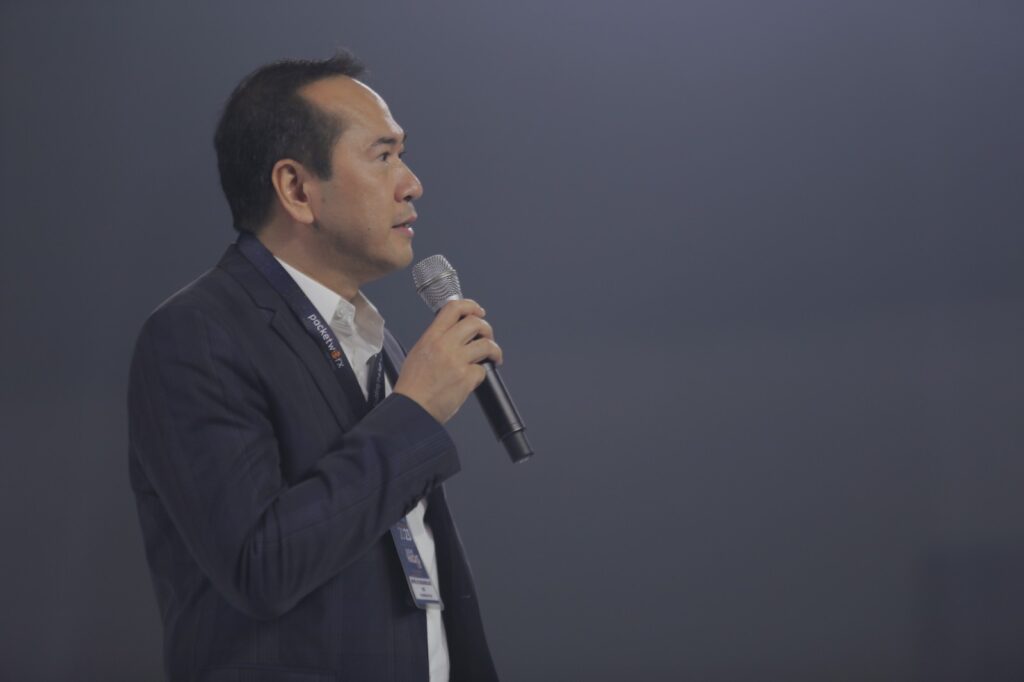 The base stations, supplied by Browan, are equipped with the new SX1303 chipset and will be deployed across the entire country, including regions currently lacking Internet access. This deployment aligns with Packetworx Inc. .'s commitment to bridging the Internet access gap, particularly in rural areas, propelling the adoption of IoT technology among micro, small, and medium-sized enterprises (MSMEs).
Packetworx Inc. 's nationwide LoRaWAN® network will not only provide consumers with access to innovative services and cost-effective solutions but will also enhance productivity for MSMEs. The potential benefits of this deployment extend beyond business efficiency. It represents a significant step towards sustainability. LoRaWAN®'s low-power characteristics reduce electronic waste, and real-time monitoring of power and water consumption helps users make informed, eco-friendly decisions. 
Actility, renowned for its advanced IoT solutions, provides its flagship ThingPark Wireless platform for the project. A preferred choice for service providers rolling out LPWAN connectivity services, ThingPark Wireless powers most large-scale, nationwide IoT network deployments across the globe. The platform is appreciated for its security, carrier-grade availability, scalability, multi-radio support, and adherence to the latest specifications of the LoRa Alliance, ensuring seamless interconnection with other public and private networks.
With this significant milestone, Packetworx Inc. aims to foster collaboration within the IoT ecosystem by bringing together device manufacturers, application developers, and data analytics providers to create comprehensive end-to-end solutions. This initiative marks a major leap forward in IoT connectivity for the APAC region and solidifies the Philippines' place in the circle of global IoT leaders.
"Our collaboration with Packetworx Inc. is about more than just network deployment – it's about driving a technological revolution and making a positive, lasting impact on society. Together, we're facilitating powerful, cost-effective IoT connectivity to help stimulate innovation, foster economic growth, and support environmental sustainability in the Philippines."
Olivier Hersent, CEO at Actility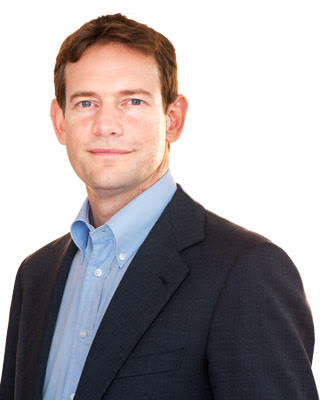 About Packetworx Inc.

Packetworx Inc. is the first and only public LoRaWAN® wireless connectivity provider for the Internet of Things in the Philippines, designing and developing low-cost, wireless, easy-to-install, and low-power devices. Packetworx Inc. 's connectivity and devices enable system integrators, solution providers, and businesses to easily launch IoT solutions and applications.
Packetworx Inc. is the official host of the LoRaWAN® network in the Philippines and Southeast Asia, managed by The Things Network.
About Actility

Actility is the world leader in low-power wide-area networks (LPWAN) industrial-grade connectivity solutions for the Internet of Things. Actility provides its ThingPark™ platform and network technology to deploy, operate, and maintain public and private wireless IoT networks within a unified, scalable and versatile network infrastructure. Most nationwide network service providers (over 50) and thousands of enterprises trust ThingPark™ all over the world. Through its subsidiary Abeeway, Actility also provides patented ultra-low power tracking solutions. ThingPark Market offers the largest selection of interoperable IoT gateways, devices and applications to simplify and accelerate deployment of numerous use cases. For more information, visit www.actility.com/contact.